the torch principle book is an introduction to the main concepts of the methodology. TRAIN YOUR CREATIVE MUSCLES AND GENERATE INNOVATIVE IDEAS AND SOLUTIONS TO YOUR PERSONAL AND PROFESSIONAL CHALLENGES.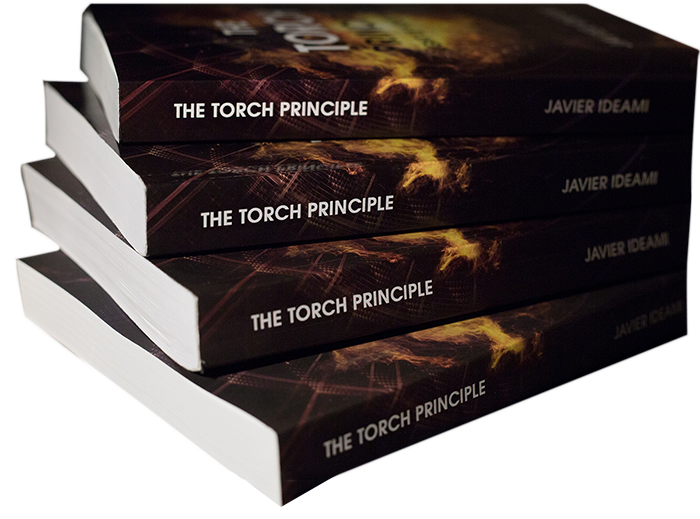 The Torch Principle focuses on the ideation stage of the Torch innovation methodology.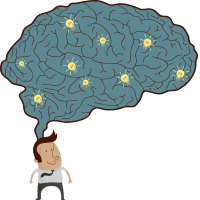 Generate Innovative Solutions
The book gives you techniques, strategies and tools you can use to generate innovative ideas and solutions to your personal and professional challenges.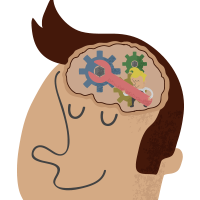 Train your creative muscles
In the process of using those techniques, you will be training your creative muscles powerfully, in a multidisciplinary and multi-sensory way.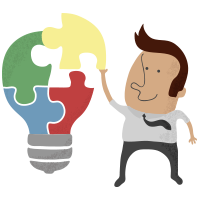 Empower career, health and wellbeing
Strengthening your creative muscles and reaching a better balance between your analytical and creative strategies will empower not only your career but also your mental health and general well-being.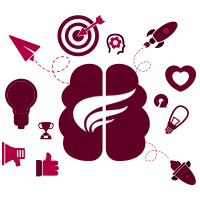 Access a creative gym platform
You get access to an online platform with infographics, example videos and brainstorming apps and tools that help you accelerate your training and generate ideas faster.
Complexity and competition keep growing. The secret of an ideation process that is fast and divergent enough, lies in combining the right kind of convergent ingredients and enough quality divergent ingredients. Torch accelerates the process of generating a wide variety of quality divergent ingredients by using a multidisciplinary and multisensory approach.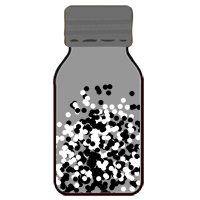 They are information directly related to your challenge. You need to illuminate enough of these and of the right kind.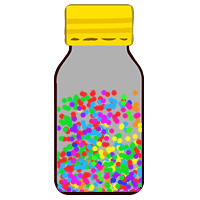 You launch your torches far away to illuminate concepts and information that are less connected to your starting point.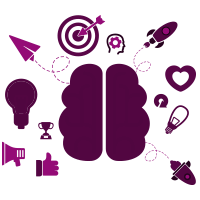 Torch helps you illuminate a very diverse field of divergent ingredients by using multiple disciplines and senses. This enriches enormously the process and accelerates the generation of innovative ideas.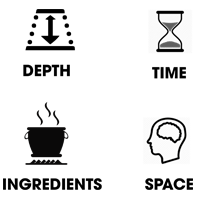 To generate innovative ideas that are relevant, convergent and divergent ingredients have to be combined in the right way. That process has some key requirements. Torch guides you to get that mix right.

The ideation exercises of The Torch Principle are divided in 7 modules.
SEED: We throw torches using verbal-linguistic skills and visualization through individual and group exercises.
VISUAL: Torches are thrown using drawings and visual skills with a variety of strategies.
GESTURE: Time to move and interact. We use our bodies and interaction skills to throw new torches wide and far.
PATTERN: Anonymous and concrete visual textures become torches that take us in unexpected directions.
EMOTION: We contemplate our challenge from an emotional perspective by throwing emotional torches.
CONTEXT: Changing the context around our challenge through a variety of strategies provides further enrichment for our collection of ingredients.
MEDITATION: Acoustic-musical skills combined with visualization and other strategies provide more torches and expand our divergence capabilities.
The book is available in English and Spanish, and in paper and electronic formats. Below are some of the options for getting The Torch Principle book.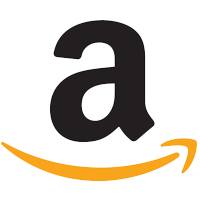 Get it on any Amazon online store around the world. In paper format or electronic, in English or Spanish.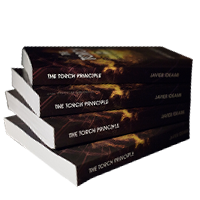 If you want to order many books at once, contact us and we will send them directly from our main printer and with a big discount.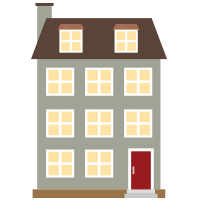 Request the book through any bookshop in the world by giving them the ISBN number: English: 978-0997247701 / Spanish: 978-0997247725.

Did you like the book? Post your review where you bought it or contact us with any testimonial or feedback, thank you very much.
Below you find some pictures related to the book.
Watch the trailer that introduces you to The Torch Principle book.